Francisco Ricci, International Logistics Research and Development Director at Aerodoc, joined us for a new edition of A Cup of Coffee With…, our series of conversations with our senior executives. This new round of interviews will be conducted by COO Dan Zonnenschein.
Ricci discussed the various barriers to entry for imports being set up by customs and how Aerodoc is working to clear those increasingly difficult hurdles.
DZ: Hi! It's nice to have you here with us. First things first: When did your relationship with Aerodoc begin?
F.R: I joined Aerodoc at a very young age; I was 19 years old and just entering my sophomore year at college. I thought some work experience would be a good complement to my bachelor's degree in International Trade. So, it was out of interest but also out of necessity that I began looking for internships in my college. That's how I found Aerodoc.
My first tasks as an intern after joining the company were simple – I mostly provided internal support for Operations. Then I slowly began accepting additional tasks: I started contacting agents and then I was assigned a customer with a large volume of satellite antenna shipments to emerging countries, mostly in Africa. That's where I learned about the difficulties and challenges in this business.
DZ: Let's leave work for a moment. What are you like as a person outside your job?
F.R: Personally, music is my passion. I play instruments and love both playing and listening to music. I can spend hours listening to new artists and genres, always trying to understand what's going on out there and constantly looking for a new artist that will give me the kind of satisfaction only intrinsically human things like art can generate. I also love cinema, painting, and studying history.
DZ: Very interesting! From a human and work perspective, why do you think Aerodoc is a good place to grow and generate value?
F.R: With so many moving parts, logistics is always influenced by a number of variables that can alter the performance and change the outcome of any given shipment or project. In this sense, the decision-makers involved in service delivery have a crucial influence on projects and often are what separates success from failure.
By giving its experts free rein to decide, driven by the senior executives' trust in Operations, Aerodoc enables value generation. We need to understand that logistics isn't just an assembly line where each role has one single task and nothing unexpected can happen to disrupt your production chain. It's quite the opposite: Due to its close link to changing legislations and dynamic global outlooks, logistics requires sensitive, quickly adaptable interpretations to predict changes before they negatively impact on service planning. In this aspect, Aerodoc has built a professional human team that knows that to make a difference, you must generate value in every step of the chain.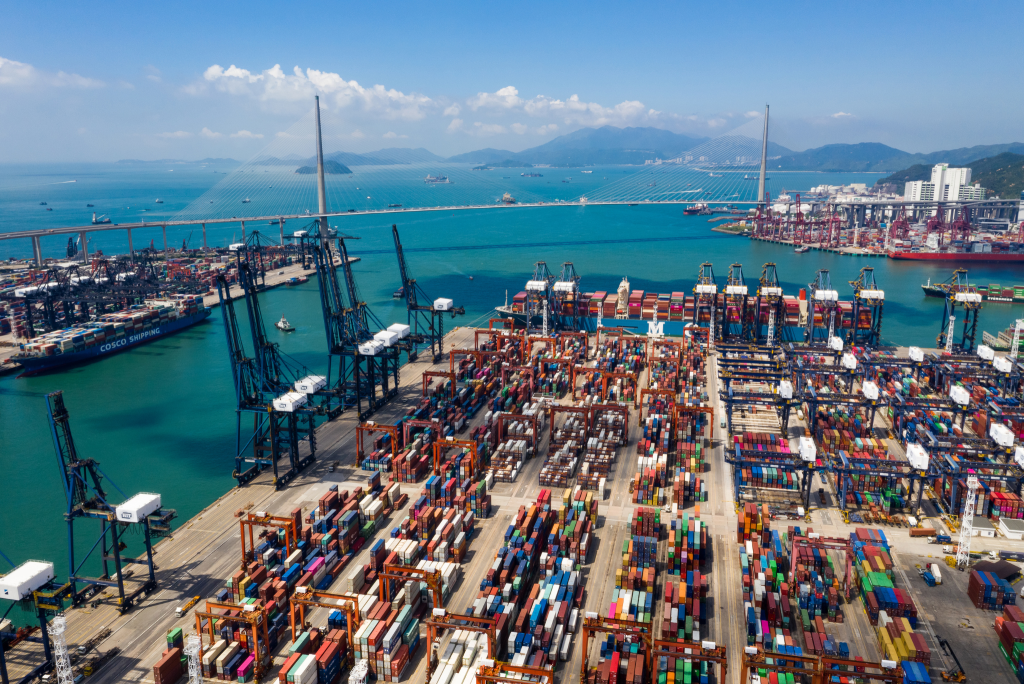 DZ: From your experience, what are the biggest challenges facing Aerodoc's customers today?
F.R: I have noticed that countries are pushing their policy towards protectionism, some more eagerly than others, but everyone is strengthening control measures and erecting tariff and non-tariff barriers to make it harder to import merchandise.
In some cases, the goal is to protect local industry; in others, it is a reaction to trade wars, antidumping policies, military conflicts or preferential benefits for certain nations. In any case, clearing these new customs hurdles is getting harder.
This is a big headache for those in charge of mid- or long-term budgeting for logistics projects, regardless of scale, as international logistics affects everyone in the industry, from small actors to SMEs and large corporations.
DZ: What is Aerodoc doing to help customers navigate those challenges?
F.R: Aerodoc can shield customers from the anguish caused by such uncertainty, as our expert knowledge of the variables that have an impact on costs and cause delays allows us to provide accurate estimations, helping customers achieve that predictability that seems so elusive nowadays.
DZ: What can you tell us about new requirements from customers?
F.R: In the IT and telecoms industry, which is the bulk of our work, I see a growing demand for gear to build data centers around the world. This demand is not concentrated on a specific region, it is a truly global development. The post-pandemic has left us with a growing need for data storage capacity due to the adoption of remote work across many industries.
DZ: What recent logistics trends will transform the daily life of Aerodoc's customers?
F.R: The current trend, which started in the US and will soon be replicated by customs around the world, is to request data about the merchandise's exporters and country of origin. Traditionally, for customs, exporters were rather irrelevant. They would focus on importers and goods.
Currently, due to policies implemented to fight against forced labor, import customs are becoming more interested in knowing who exports products and where these are manufactured. This new approach seeks to restrict access for products manufactured in regions where factories allegedly or effectively use forced labor.
This is another example of why it is crucial for anyone engaging in international trade to seek advice from experts up to date with the latest legislations and procedures. The era of simple, non-digitized commerce our parents and grandparents lived does is over. Nowadays, international trade is a fully professional industry, where mistakes are very costly, which is why I strongly recommend consulting with experts and avoiding improvisation.