Learn more about the flexible and robust business model that allows Aerodoc to operate in more than 170 countries – a powerful mix that enables quality custom service without hefty costs for your operation.
How can you export, ship, import, store, distribute, and deliver merchandise in more than 170 countries without a large corporation or astronomical fixed costs? Aerodoc has a secret formula for that: a flexible hybrid model that provides customized service. This way of working combines a wide network of providers, agencies, and importers abroad with a presence in strategic countries. Aerodoc's senior executives see it as the perfect recipe to provide a high-value service without excess charges.
Under Aerodoc's hybrid model, the company has its own entities in strategic countries and deploys a vast network of agents and providers in others, ensuring quality and availability both as an Importer of Record (IOR) and a service for warehousing, distributing, and setting up/installing merchandise in the country of destination.
"Currently, we have an efficient, consolidated business model. Over the past 25 years, Aerodoc's way of working has slowly evolved into its current hybrid model," explains Estefanía Sisatzky, Aerodoc's Sr. VP of OPS & Customer Service. What is this model about? "We have a presence in a few countries through owned legal entities – i.e., registered companies with local operations –, whereas, in other countries, we operate through importers, customs agents, and logistics service providers," she explains, adding that this allows the company to benefit from both models.
Aerodoc has legal representation in countries where customers require it. This could be due to many reasons: some customers, for instance, require Aerodoc to have transitory ownership of imported goods, while others need support for business expansion. In countries with more complex international trade operations, a legal presence creates higher efficiencies in the importing/compliance process.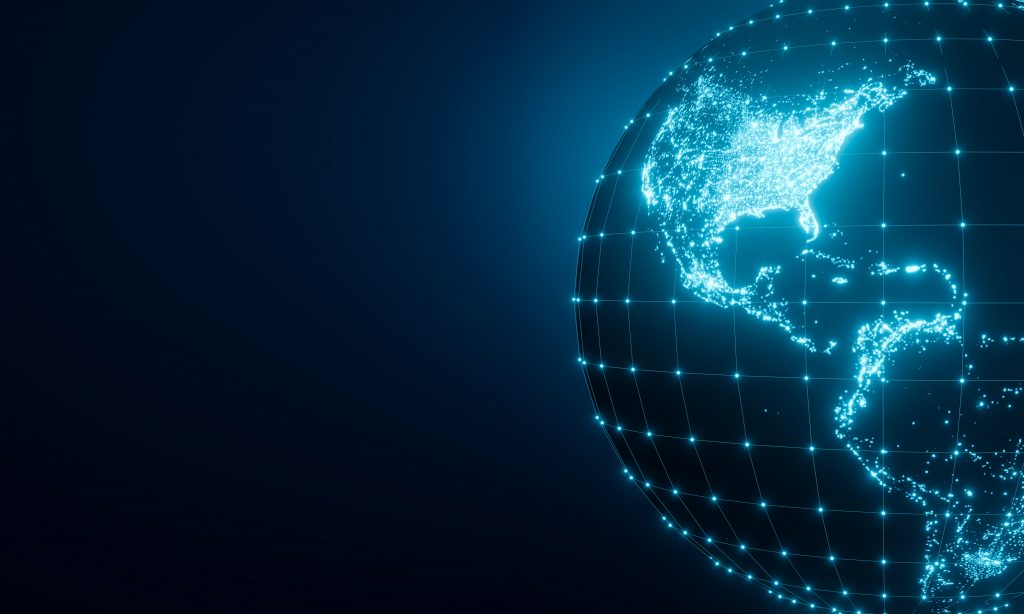 The Branch Model
Currently, Aerodoc operates in 170 countries, but owns a branch in just a few, thanks to the flexibility of its model.  In Latin America, for example, the company reaches 20 nations but has local operations on its name in just five: Argentina, Chile, Colombia, Mexico, Peru, and Panama. For the rest, it uses customs agents with whom it has agreements and a rock-solid relationship to ensure process quality. Aerodoc plans to open more branches in Latin America in 2023-2024, namely in Nicaragua, Guatemala, and Costa Rica, because many customers need it to own a legal entity there to develop their business.
How does Aerodoc decide when to open a branch? "Usually, it's about increasing our efficiency in countries with more complex import/compliance processes. In certain industries, such as medical equipment or tech devices, importers need specific licenses to enter the products into the market," says Aerodoc COO Dan Zonnenschein, outlining five factors that lead to opening a new subsidiary:
Large import volumes.

The need to make operations more financially robust.

Countries where Aerodoc provides value-added services in the destination, such as customer support services for tech resellers/integrators.

Recurring temporary operations requiring reverse logistics.

The need to provide local expertise, know-how to import products or knowledge of local customs and how to solve eventual disputes.
Before opening a branch, Aerodoc's experts work with decision matrices to assess every component. This is where aspects such as business outlooks in the country, the complexity of customs processes, and the ability to come up with complex solutions for customers enter the picture. "We do not open a subsidiary without reason. We only do it if it benefits our customers. Otherwise, we would be creating costs that sooner or later would be passed on to customers. And that's the last thing we want," Zonnenschein explains.
Agents and Allies
In the territories where Aerodoc is not directly present, it works with logistics and customs operators, hand-picked for their quality, professional expertise, and efficiency.
When are agents the best option? According to Sisatzky, "the best-suited countries for an agent network are those where customs operations are closely linked to the country's culture, where importers are highly valued for their professional career and their presence as partners actively working as importers and brokers, with a hands-on role in the customs where they operate."
After more than two decades in operation, Aerodoc has developed long-term relationships with its agents – entities, and people where mutual trust has developed over the years. Most of those agents have been working with Aerodoc for over 10 years. "They showcase and share with our policies such as customer service levels, response levels, operational flexibility, and flexible solution designs for quick implementation, because that is what our customers need," Zonnenschein adds.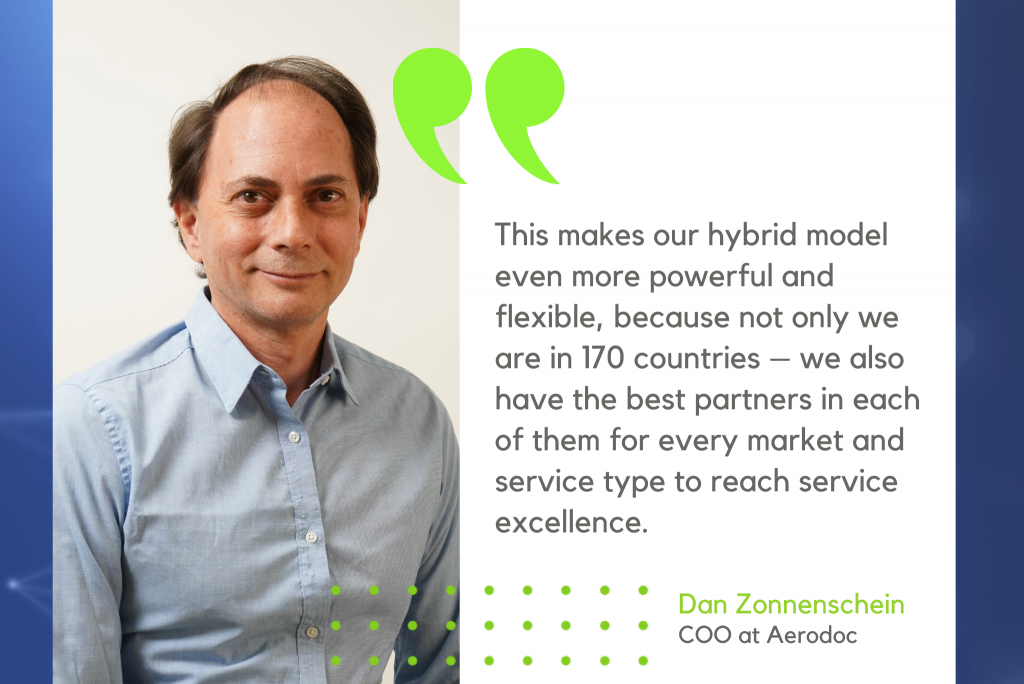 Shared values are key, as well as common working standards for shipment handling. Why? Because these are not just customs agents; they also act for companies intervening in the value chain, providing last-mile delivery, warehousing, or even customer service in the country of destination. "Working in coordination or a network is essential, because, if the delivery of a product suffers an unexpected delay, for instance, they will have to work harder to ensure delivery deadlines are met, even if they were not responsible for that delay."
Long-Term Partnerships
Aerodoc generates value partly through its agents and vast network of proven providers. This framework is used by the company to design strategies to promote "long-term partnerships," started by senior management but nurtured together with each member of Operations. "We need agents to know our customers as well as we do, they must know our customers' business as well, so it is not just releasing and delivering parcels, but a deeper engagement, sharing our definition of success," Sisatzky describes.
To strengthen that agent network, Aerodoc provides tools for creating documentation, using technology platforms, maintaining agreed service levels and more. The company has strict work guidelines for its service and compliance is rigorously assessed. 
According to Zonnenschein, Aerodoc has several partners in each country to cater to different business verticals. Each of them is selected according to their expertise. Some partners, for instance, are better at handling smaller loads, while others are more suitable for large volumes; certain partners may be better for medical products, others for tech gadgets, and so on. "This makes our hybrid model even more powerful and flexible, because not only we are in 170 countries – we also have the best partners in each of them for every market and service type to reach service excellence," the COO adds.