In this new edition of A Cup of Coffee With…, a series of conversations between our senior executives and Aerodoc's area leaders, Pricing & Compliance Leader Rocío Scavuzzo explains how they assess the feasibility of customer projects and what they do to make things happen.
Estefanía Sisatzky: Hi! Nice to meet you and thank you for joining us. For starters, tell us a bit about yourself, besides your role in the company.
Rocío Scavuzzo: My name is Rocío, but I like being called Ro. I am a big fan of sports and reading. I joined Aerodoc just over a year ago. Previously, I worked at a lab that was beginning to export its products and collaborated with my college professors in a few projects. I really like the Spanish idiom lo que sucede, conviene ("whatever happens will be convenient") because I am a glass-half-full person.
E.S.: Do you have any personal goals in your job?
R.S.: I cannot think of anything specific, but something I would like to do is helping people. I know it sounds a bit vague, but that is exactly what I like to do – I believe there are many ways to help, and everyone can help from their position.
E.S.: How did you fit into Aerodoc's mission of generating value for customers and help them in their everyday activities?
R.S.: I started out by giving quotes for projects from regular customers. Then, thanks to the organizational structure, I was allowed to become more and more involved in processes, so I began handling service tickets and performance presentations. Recently, after the company's restructuring, I started working in the creation of an official Pricing and Compliance Area, something the company had never had before.
E.S.: What is your area's mission?
R.S.: I co-lead our area with [Compliance Specialist] Julián Silva. We focus on assessing the feasibility of customer projects. We decide what kind of service they will need, in case they do not know it, show them the documentation they will need in the countries of origin and destination, and check the market value. This process includes pricing calculations for each proposition according to the customer's needs.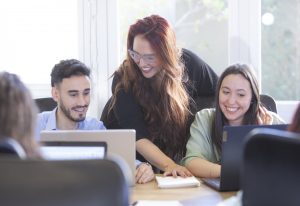 E.S.: What are the customers' most frequent issues or concerns in your area?
R.S.: Our biggest challenge in the past year has been the rise in fuel costs throughout the logistics chain. Back then, Aerodoc sought, and is still seeking, to partner with more competitive vendors to keep delivering quality services at reasonable prices. We take that price volatility very seriously, as it has an impact on our quotes, which may quickly become outdated for our customers. This is not just about maintaining our prices but providing predictability for our customers to pass on to their end users.
E.S.: Do you face more 'domestic' issues?
R.S.: Another challenge for us these days are changes in export/import regulations in countries such as Argentina. In certain moments, we took some time to wait and see as regulations took shape to protect our customers' business. We also created contingency plans that allowed us to resume services – and thus became one of the very first operators to re-activate traffic to Argentina.
Lastly, and I think this is the most relevant element in my area, there is the ability to understand customer needs to plan things in advance and deliver a more comprehensive service, especially in the early stages, so they can have more information for their decision-making processes.
E.S.: As an expert, what logistics trends should Aerodoc's customers watch for in the future?
R.S.: Ever since I joined Aerodoc, I have seen two trends on the rise: customs valuation and last-mile delivery. The former refers to controls at customs to check prices declared by customers.
Customs valuation seeks to dissuade importers from undervaluing or overvaluing products. From our area's perspective, we can see these controls are becoming increasingly important, especially in Latin America. This trend is closely related with changes in government and legislations; countries use it to maintain competitiveness and protecting national industries.
Last-mile delivery reflects the importance of the endpoint in the logistics chain. Once again, we are focusing on Latin American nations, as we see that they lack certain technologies in that final segment, such as tracking. Aerodoc is constantly trying to come up with alternatives to make up for that gap.