Successfully importing and exporting tech products requires know-how, expertise, and a professional agent network. Having a so-called 'glocal' partner helps you handle all that and prevents time and money-consuming mistakes.
Shipping technology from one country to another is a complex process. Successful deliveries depend on logistics that assess every potential detail, from shipment inspections and tariff classifications to the documentation required by each country and delivery.
'Basically, to import and export tech, i.e., to get that kind of product through customs, you need to master clearance processes,' explains Estefanía Sisatzky, Aerodoc's Sr. VP of OPS & Customer Service. 'You need someone able to provide the best possible guidance to define an import/export strategy, including shipments and deliveries.'
The tech import/export process includes several stages with their own complexities and potential time- and money-wasting mistakes. Therefore, having a so-called 'glocal' partner – compliant with global standards and with local offices – can provide a significant advantage. Here are some aspects to consider:

Pre-Compliance 
Carrying out pre-compliance processes can greatly help importers or exporters of tech products. By assessing which documentation will be required to achieve regulatory compliance beforehand, you can shorten your time to market. This also ensures that your product will meet national import/export requirements.
'Pre-compliance allows you to start the early tariff classification process and check which permissions and licenses your cargo needs, as well as share referential values to declare in the local customs' Sisatzky explains. As pointed out by the World Compliance Association, 'the quick and recent evolution of international laws, combined with tougher sanctions and the relevance ascribed by legislation to preventive decision-making regarding compliance, has turned compliance into an imperative for any organization's management and vision strategies.'
Preshipment Inspections
Aerodoc follows up its pre-compliance work with physical inspections in the customer's warehouses. 'We try to achieve compliance early on because the time you spend in the country of origin is money you save in the country of destination,' explains the expert from this company with expertise in tech import/export solutions.
Sisatzky adds that 'this stage has three steps: physical packaging checks versus the packing list, opening and checking labels on the boxes and finally, an instance where we look for potential discrepancies between our physical checks and the documentation, related to the country of destination – we check the contents of each box and every piece of equipment.' In the third instance of inspection, the countries of manufacture ('MADE INs'), Part Numbers and Serial Numbers are checked.
According to the World Trade Organization, pre-shipment inspections are crucial to 'safeguard national financial interests – prevention of capital flight and commercial fraud as well as customs duty evasion – and to compensate for inadequacies in administrative infrastructures.'
A local agent network
'This underscores the importance of having a local partner with know-how and familiarity with the commodity,' Sisatzky points out. 'Aerodoc works with business verticals: broadcasting, satellite communications, audio/video, tech, medical products, etc.'
Aerodoc's Sr. VP of OPS & Customer Service added that two services are crucial to ensure successful delivery. 'First, the Importer of record, i.e., the entity that will act as the importer, which has to be linked to the industry to ensure regulatory compliance and alignment with a solid importing business model,' Sisatzky explained.
The second key service is the customs broker or clearance agent. 'Your broker needs to know how each customs works, their M.O., and they need to be familiar with the kind of commodity or product you are importing. A broker with expertise in tariff classification for any business vertical ensures an optimal import strategy and successful customs inspections,' Sisatzky explains.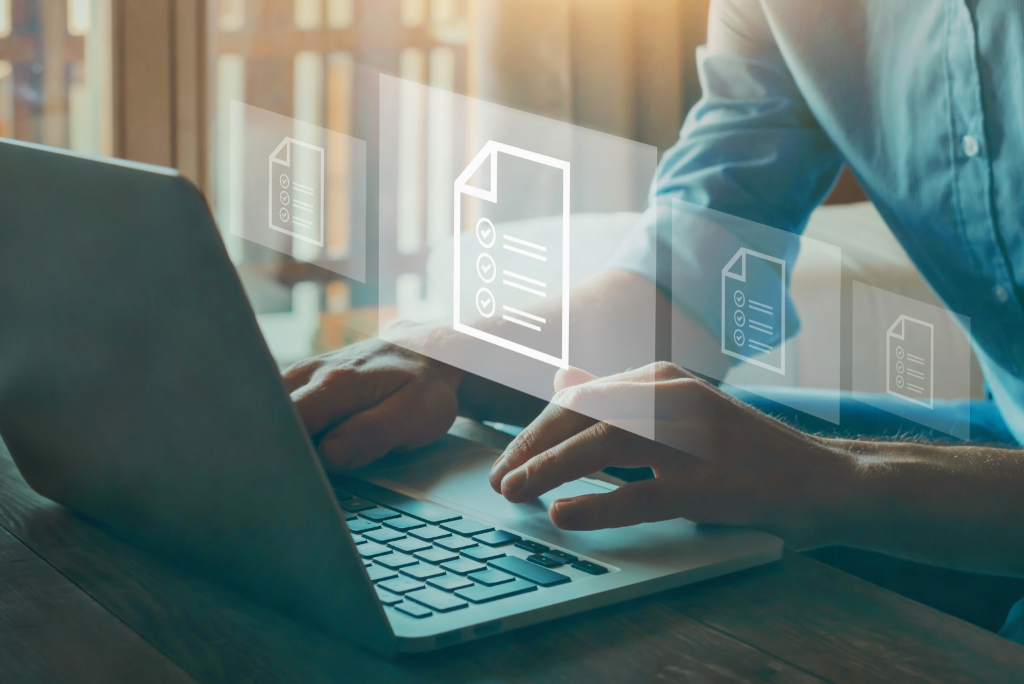 Guaranteed delivery
Customers of import-export companies appreciate timely deliveries. Any mistakes during the shipment process can cause delays and may lead businesses to switch providers for future operations.
'To prevent that, you need to have local logistics experience in the country of destination,' Sisatzky says, adding that 'Aerodoc has 25 years experience, its own operations team to provide centralized coordination from our hub and an adequate provider network developed by us for each service we provide locally once the merchandise arrives in the country of destination.'
In the past few years, the so-called last-mile delivery has become a key aspect. Indeed, a study by international consultancy firm Precedence Research points out that this market segment had a turnover of $180 billion in 2021. 'That number is expected to reach $424 billion by 2030,' the report's authors estimate.
Many companies do not pay much attention to this part of the delivery process – a big mistake. 'Knowing the kind of product you have, the area you are delivering it to, and the design and condition of the routes through which it will be sent, is crucial to ensure successful delivery. That must never be neglected or disregarded, as it is very relevant,' Sisatzky reflects.
Traceability
Lastly, a rising trend among importers and exporters is the demand for traceability. 'In the past, customers would send you their shipment and maybe they'd ask you about it one week later. Now, tech has allowed them to become much more demanding, so our reporting is far more granular,' Sisatzky explains.
However, traceability comes with its own challenges, especially in emerging markets where internet connections and digitization tools are still underdeveloped. 'We work around that lack of online traceability in remote locations or countries with less advanced tech. Our company provides full support to bridge the gap between what customers need and what providers can give us,' explains Sisatzky.
To ensure traceability, Aerodoc contacts providers, shippers, and other involved actors to obtain online delivery confirmations. 'Using pictures, we get that kind of evidence of delivery if required. Reducing delivery confirmation times is essential for most of our customers,' adds Aerodoc's Sr. VP of OPS & Customer Service.