Eager to enter new markets and overcome challenges, companies are eager to work with importers of record to ensure orderly, dynamic processes and reap multiple benefits. Here are the biggest industries doing so.
A new challenge is facing logistics: new industries' need to expand markets and import technology and other assets through the global supply chain, including places where customers do not have legal entities of their own. This is where Importers of Record (IOR) such as Aerodoc enter the picture, tasked with ensuring compliance with every local, state, and federal legislation applicable to imports and making sure that goods and merchandise reach end users.
IOR are responsible for all import-related documentation, which may include licenses, permits, guidelines, and local regulations. In most cases, IOR also handle tariff/tax/duty payments, which require more paperwork and filling out additional forms. Ultimately, the goal is to minimize potential non-compliance with regulations, saving money for every part of the supply chain.
More and more industries are resorting to IOR as an excellent way to take their business to countries where they do not have a legal presence. In this sense, here are some of the latest trends:
IOR and E-Commerce: A Match Made in Heaven
One of the biggest trends in recent years has been e-commerce. In the world of logistics, e-commerce has become a key element for companies that need to take their business beyond borders. In better integrated countries such as Asian and European nations, where international shipping is a bit simpler and legislation has been adapted to e-commerce, IOR act as key support agents of cross-border trade for wholesalers and resellers.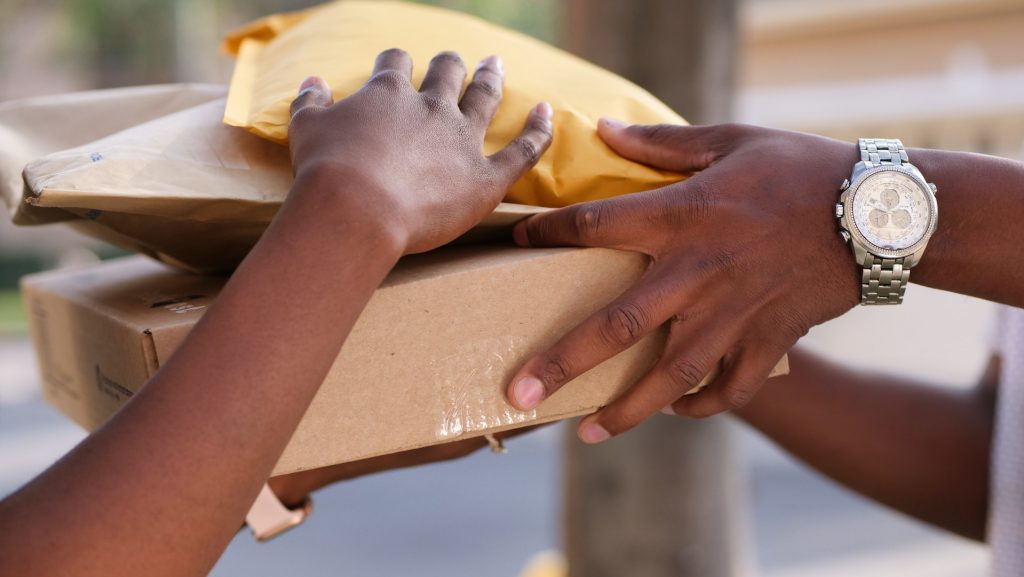 How to Import Tech and Not Die Trying
One segment where IOR fit right in is technology manufacturers and vendors. Usually, it is simpler and more cost-effective to lease high-value tech products from the USA than to employ technology distributors from around the world. Aerodoc, a logistics solutions company with more than 25 years' experience in the industry and industry leaders in verticals such as technology, broadcasting, satellites, and telecommunications among its customers, has become a leading company in that segment.
Recently, Aerodoc created a solution for a US-based IT reseller with more than $7 billion in sales that was looking to expand internationally. That solution was a Delivery Duty Paid (DDP) with IOR service, i.e., a door-to-door service that reached over 40 countries. That service helped the customer cover all expenses, including import duties, tariffs, VAT, and freight, with Aerodoc acting as IOR to help them send their merchandise to the country of destination, where Aerodoc's experts handle implementation in the end customer's facilities.
IOR in the Medical Industry
One of the biggest lessons of the pandemic is the importance of logistics for strategic industries such as healthcare. As investments in healthcare expand around the world, a timely and secure delivery of medical supplies and equipment becomes more essential than ever.
"IOR will help accelerate the expansion of business scopes in the future, without need to own entities in every single country, while healthcare is one of the fastest-growing industries around the world," says Dan Zonnenschein, Aerodoc's COO. According to consultancy firm Grand View Research, the global pharmaceutical logistics market is expected to grow at a compound annual growth rate (CAGR) of 8.6% between 2022 and 2030.
Although the IOR does not usually cover specific pharmaceutical logistics (storage and distribution of drugs, active principles, and other biological products from vendors to end salespoints), companies like Aerodoc become a key ally in navigating the complexities of international shipping in this industry. In this way, our experts contribute to medical companies, sponsors, vendors and Contract Research Organizations (CROs).
Especially, IOR thus becomes an option for medical trials, in the shipment of some types of medical devices. The service often includes warehousing and transportation under specific conditions, traceability, inventory checks, quality controls, and delivery deadlines playing a key role in the choice of an adequate logistics partner.