Over the past few years, Aerodoc's warehouse occupancy rate increased from 65% to over 100% with coverage for more than 170 countries, leading the company to invest in order to increase its warehousing space. Learn about the key drivers behind this expansion and the boom in demand for this kind of service.
Warehousing spaces are used by importers and exporters to store products in a safe place until they are shipped to their final destination. These physical spaces have become essential in an increasingly global and digital economy. Companies around the world now depend on warehousing, a key link in the chain of business sales and internationalization processes.
The pandemic and the recent global e-commerce boom have exponentially accelerated this market, worth over $700 billion a year, according to estimations by consultancy firm Straits Research. The global warehousing and storage service market size is projected to reach $ 1.264 billion by 2030, growing at a CAGR of 7.70% between 2022 and 2030; it is growing so fast that shortages are frequent, as happened in California a few months ago.
As for Aerodoc, which has been helping businesses expand their global reach through its Importer of Record (IOR) and logistics network for more than 25 years, its main operation is based in Miami, Florida, where it provides its Aerodoc Warehouse Managed Services (AWMS) solution using its own warehouse in Miami and running operations through third parties in dozens of countries.
What Is AWMS?
Aerodoc's COO, Dan Zonnenschein, puts it simply: "We manage our customers' cargo and stock in our Miami warehouse and then conduct wholesale shipments as instructed by them." AWMS complements Aerodoc's IOR role, operating in three different levels, the most important of which is large corporations. The company's warehouse was expanded in 2022 and now Aerodoc projects separate lines of business for technology resellers and even retail e-commerce.
"We try to manage as much merchandise as we can in our own warehouse, but we also work with our global agent network to provide the service in every destination where we operate and also with local partners in Florida and other American cities," says Zonnenschein, adding that this working method allows Aerodoc to cover both local needs and high-season peaks.
What Kind of Companies Does Aerodoc Work With?
Aerodoc works with technology and telecommunications products, but can also serve other verticals related to e-commerce. The company's main destinations are Latin America, the Caribbean and Asia. "We provide services in more than 170 countries," the COO adds.
According to Zonnenschein, the added value provided by AWMS is a specialist, niche operator for companies to work with.
"Our customers, who have small volumes of high-unit value merchandise, as opposed to the massive volumes managed in retail, see in us an ideal operator due to our knowledge, size, and work tools, as well as the fact that their business is very relevant for Aerodoc," Zonnenschein adds.
The companies that hire AWMS highlight its:
Traceability

Remote shipment scheduling

Improved costs and time to market
What Kind of Issues Can AWMS Solve?
As an example of the pain points facing companies that find in AWMS a solution, Zonnenschein mentions that certain businesses are either not relevant enough as customers for large-sized logistics operators or too sophisticated to handle warehousing by themselves or through small family businesses.
"For those companies, Aerodoc is the ideal partner because of its size, expertise, available technology and manpower," the COO claims, adding that somehow "we have become a logistics hub for satellite and audio/video technology companies and general technology resellers."
"We have become a logistics hub for satellite and audio/video technology companies and general technology resellers."
According to Aerodoc's Director of Business Development, Carolina Muller, part of the company's strategy is providing services for smaller shipments, adding that many companies in the e-commerce fulfillment industry "impose certain requirements" about the number of products and minimum monthly shipments. "If those requirements are not met, you will not be fit for them as a customer. Aerodoc has the ability to customize every need and work with every customer, providing the most timely service and charging only for what they use," she adds.
In the past four years, Aerodoc's warehouse occupancy rate went from 60-65% to over 100%. "We increased our warehousing capacity by more than 35% and still have a 100% rate," says Zonnenschein. 
Muller explains that AWMS integrates with other Aerodoc services and features to increase its customers' global presence, including:
A

3PO

(third-party operation business unit).

A logistics service provider specialized in providing a comprehensive international business solution, especially for IT and telecom companies.

A proprietary integrated warehousing management system, which integrates with various e-commerce platforms to help achieve timely order fulfillment.

Expertise in logistics, cross-border imports, IOR, fulfillment centers, owned inventory management and global expansion solutions.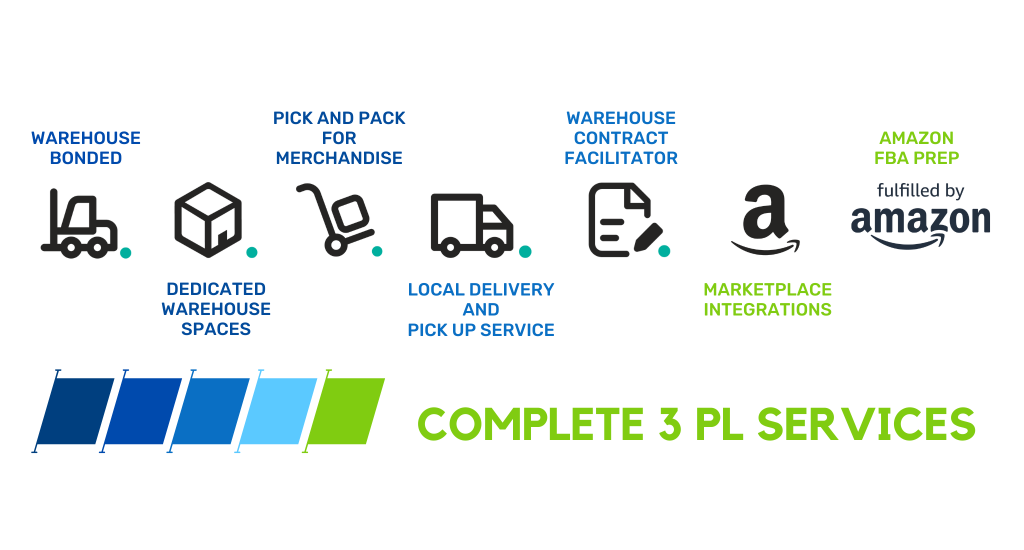 "Aerodoc's proposals are tailored to each customer's needs. The company can put this into practice thanks to its more than 25 years' expertise in the industry," Muller explains.
If you are looking for a service like this, contact us. Our team of experts will be available for whatever you need.