After the 9/11 attacks, the USA created specific documentation to fight against terrorism. The resulting CTPAT program is voluntary, but membership offers significant benefits when importing goods into the country.
Aiming to enhance protections for the global supply chain, the World Customs Organization created several documents to ensure companies are trusted trade partners. One of them is the Customs Trade Partnership Against Terrorism (CTPAT) certification, a joint cooperation with the U.S. Customs and Border Protection (CBP) to ensure minimum protection standards in shipments, installations, and IT assets when importing products to the US.
"CTPAT is an anti-terrorist certification whose goal is reinforcing security measures throughout the supply chain to reduce the exposure to terrorist attacks and/or other illegal activity such as drug/human trafficking," explains Cecilia Sandoval, US Operation & IT Solution Team Leader at Aerodoc, "This gives companies a chance to take an active role in the fight against terrorism and ensure more secure logistics for all stakeholders." CTPAT was officially launched in 2001, in the aftermath of the terrorist attacks that destroyed the World Trade Center in New York.
According to the Economic Commission for Latin America and the Caribbean, "CTPAT membership has always been voluntary," and offers "facilitated market entry, expediting passage through customs inspections and thereby saving time and money; in turn, membership serves as an important letter of introduction to importers and trade partners."
CTPAT Benefits for CBP Partners:
Reduced number of CBP examinations

Front of the line inspections

Possible exemption from Stratified Exams

Shorter wait times at the border

Assignment of a Supply Chain Security Specialist to the company

Access to the Free and Secure Trade (FAST) Lanes at the land borders

Access to the CTPAT web-based Portal system and a library of training materials

Possibility of enjoying additional benefits by being recognized as a trusted trade Partner by foreign Customs administrations that have signed Mutual Recognition with the United States

Eligibility for other U.S. Government pilot programs, such as the Food and Drug Administration

'

s Secure Supply Chain program

Business resumption priority following a natural disaster or terrorist attack

Importer eligibility to participate in the Importer Self-Assessment Program (ISA)

Priority consideration at CBP

'

s industry-focused Centers of Excellence and Expertise
These are all attractive benefits for international logistics companies, as they add speed and agility, helping improve performance for customers.
How to Become a CTPAT Partner
According to official CBP data, more than 11,400 partners have been accepted into the CTPAT program. According to the US agency, "there are no costs associated with joining the program. Moreover, a company does not need an intermediary to apply to the program and work with CBP; the application process is easy and it is done online."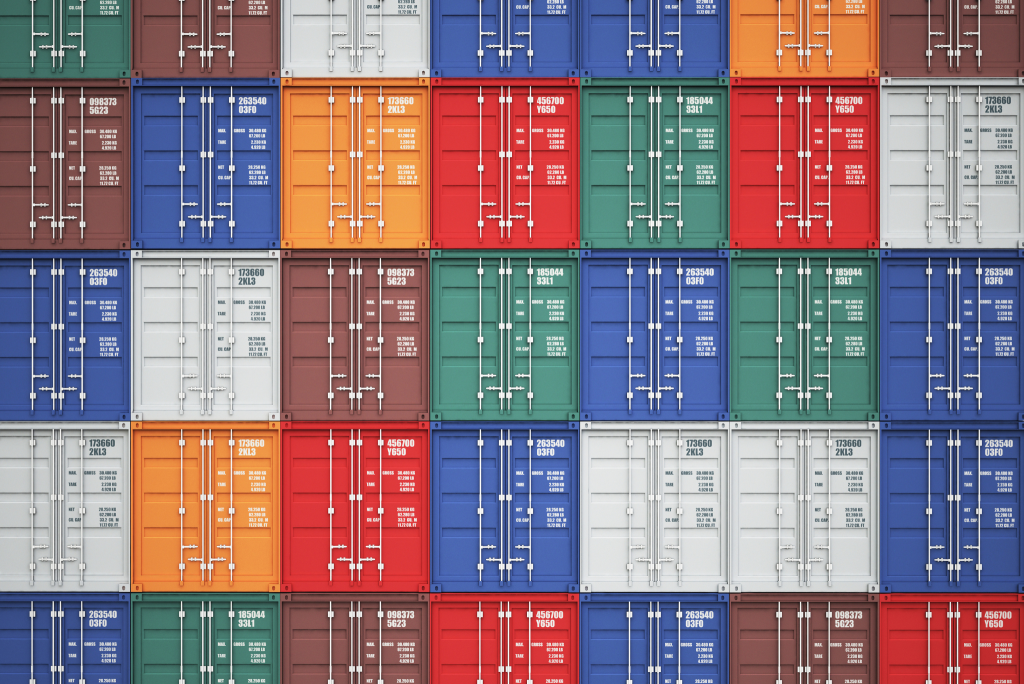 Steps to Become a CTPAT Partner:
To start the process, companies must check

CTPAT's Minimum Security Criteria

for their business entity to determine eligibility for the program.

The second step is for the company to submit a basic application via the CTPAT Portal system and to agree to voluntarily participate.

The third step is for the company to complete a supply chain security profile. According to CBP, "The security profile explains how the company is meeting CTPAT's minimum security criteria. To do this, the company should have already conducted a risk assessment. Upon satisfactory completion of the application and supply chain security profile, the applicant company is assigned a CTPAT Supply Chain Security Specialist to review the submitted materials and to provide program guidance on an ongoing basis."
In most cases, the technicians working on the certification process have up to 90 days to certify the company into the program or to reject the application. If certified, the company will be validated within a year of certification.
Costs of CTPAT Membership
One thing potential CTPAT partners must keep in mind are the operational expenses of implementing the infrastructure they will need to become certified. While the certification process itself is free of charge, companies incur several thousand dollars a year in other costs to maintain CBP's minimum criteria, although these should be compared with the savings obtained thanks to CTPAT's benefits.
According to CBP estimates, shipping imports to the USA costs $37,000 in average. With CTPAT, which gives partners shorter times and a chance to avoid mistakes, companies can save up to $107 per container. There are also non-monetary benefits: customers get efficient services and operators can create new trade links by working in a quick, secure, and trusted way.
The Advantages of Hiring CTPAT Partners
Despite the costs associated with CTPAT membership and the program's security criteria, most international logistics operators choose to become partners, not only to maintain minimum security standards, but also to show their customers that they are committed to developing the best import/export systems in every corner of the planet.
"CTPAT helps us provide clarity in every process and keep our people up-to-date about which events need to be reported, when, and how. It also helps us adopt a proactive attitude in case of issues, as we know the steps we need to follow. Our staff has more clarity on how to address every situation to achieve an optimal solution," says Sandoval, who works with CTPAT on a daily basis, as Aerodoc is a certified partner.
In this sense, Dan Zonnenschein, Aerodoc's COO, explains that by becoming members of programs such as CTPAT, logistics companies show "they go beyond and are more than" just freight forwarders, "especially when a customer needs to ship something that is a little more complex, as CTPAT allows you to handle complex cargo and avoid several potential issues."
Potential Issues When Importing into the USA
According to Sandoval, potential issues for non-partners include the possibility of overlooking potentially key security measures. "In that case, a company might have issues with their shipment and risk incurring penalties from regulators and suffering delays in inspection processes," she says, adding that "the benefits of CTPAT membership apply not only to the USA abut also to Mexico and Canada, as CTPAT is linked to another program called FAST (Free and Secure Trade), and all three countries have agreed to coordinate and improve their cross-border trade procedures."
All of these are examples of the benefits of working with CTPAT partners. In the aftermath of the COVID pandemic, global supply chains are getting more and more complex, while countries are adopting increasingly strict protectionist measures to prevent everything from terrorist attacks to drug trafficking. Therefore, providing as much documentation as possible to prove your import/export activities are legal has a direct, positive impact on the time and money your company spends on those procedures.