In the past four years, Importer of Record + Warehousing services have become a key ally for integrators, resellers, and specialized e-commerce operators. Learn the reasons behind this trend and the benefits for companies.
Hybrid work and the virtual world are transforming the way people share work and entertainment. An increasingly important role in that journey is being played by technology integrators, who advise, implement, sell, and promote technology adoption among companies and act as partners that help large electronics manufacturers get closer to customers. These operators are expanding globally like never before.
The work of technology integrators includes a service component (including consulting, installation and training), but they also sell products (electronics). The COVID-19 pandemic has helped the industry mature and many technology integrators now find in the Importer of Record (IOR) + Warehousing service an excellent way to expand overseas.
Indeed, integrators can go global and sell products and services around the world thanks to the powerful IOR + Warehousing service combo offered by companies like Aerodoc.
Warehousing services are on the rise globally as more and more companies bet on internationalization to navigate a challenging global outlook. Companies are looking to widen their business perspectives and seize opportunities abroad, expanding to mature markets and offering strategic advantages in certain niches.
In this scenario, technology integrators face the need to provide their services virtually everywhere, with the tech industry spearheading the trend. According to data from IDC's Worldwide Digital Transformation 2022 Predictions report, global spending in digital transformation reached US$ 1.8 trillion in 2022, a 17.6% increase from 2021.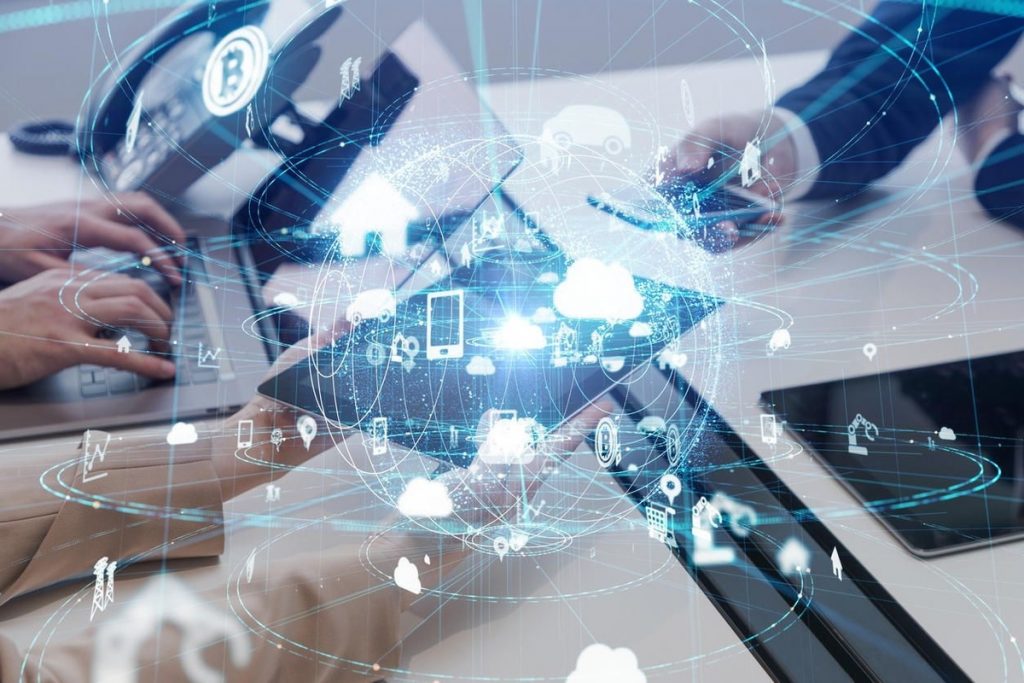 The industry remains just as bullish for 2023. This led Aerodoc to expand its warehouse last year and create separate lines of business for technology resellers and integrators.
An Ally for Tech Companies
With over 25 years' experience helping companies expand their global reach through its IOR and logistics network, Aerodoc offers its Aerodoc Warehouse Managed Services (AWMS) solution through its own warehousing hub in Miami, Florida, and operations in dozens of countries using third parties.
The company works with technology resellers and integrators, as well as e-commerce businesses, as explained by its COO, Dan Zonnenschein. According to him, AWMS manages customer shipments and stock in the company's warehouse in the USA. Currently, Aerodoc provides this service for more than 170 countries, in particular Latin America, the Caribbean and Asia.
Aerodoc's reliability and security are a guarantee for customers who hire its services. Shipping valuable products thousands of miles away and warehousing them in remote locations seamlessly can only be possible for a company with more than 25 years' experience in the industry.
What Can AWMS Do for Technology Integrators?
According to Aerodoc, AWMS is tailor-made for each customer, including:
Container/pallet reception

Product warehousing

Inventory management through SAP and access to a web portal with real-time visibility

A bonded warehouse

A hub in Miami to receive, deconsolidate, send, and store products

Cargo handling

Dedicated indoor and outdoor space for high load/heavy weight products.
Zonnenschein explains that technology integrators usually require Aerodoc to consolidate material shipments from various providers and then consolidate their shipment. Therefore, Aerodoc can provide a complete value chain: receiving the shipment, storing it, preparing it and eventually manage international logistics.
"This provides a lot of value for customers, as we can act as their one-stop shop, an essential competitive edge from a financial and administrative perspective, by allowing you to carry out a complete project with a single vendor and a single invoice, avoiding the headache of dealing with multiple providers and procedures".
Technology resellers and integrators move significantly larger volumes than SMEs. "Because of this, we need a lot more approvals from customers and there is a lot more stock to be managed remotely," Zonnenschein adds.
According to Carolina Muller, Aerodoc's Director of Business Development, "AWMS allows our customers to seamlessly receive, store and send the merchandise in our facilities without incurring fixed costs like rents, operations, and other supporting costs," adding that the service also includes: "In/out for air freight & LCL export shipments; monthly storage; inventory count; picking and packing services; packing material; hourly labor rates; custom software integration; and integration with e-commerce platforms".
In the past four years, Aerodoc's warehouse occupancy rate went up nearly 100%. Feel free to get in touch with us if you require this kind of service. Our team of skilled professionals is here to meet all your needs.