Every merchandise in international trade has its own tariff item for identification purposes. Those for tech products are among the most heavily used items and knowing them is essential to import and export technology.
Any object, whether tangible or intangible, which may be imported or exported, is considered 'merchandise.' A system of tariff items was created to identify these products, consisting of a numerical code, which allows fast-tracking international trade procedures and quickly identifies the most used tariff items among imports and exports. The most heavily used tariff items include those linked to technology.
The classification in tariff items allows governments to grant benefits or preferences for a certain tech product, a complex procedure that usually requires the intervention of several government bodies, while other countries may opt to set up barriers to protect their local industry. Because of this, having experienced professionals in this field is essential to understanding the particulars of each tariff item.
The most used tariff items by online services companies:
Servers (Tariff item No. 8471.50)
Servers are computing devices used to store, distribute, and supply information. When a client – a computer or an app – requests information, the server provides it, thus enabling the client to work. 
Servers can be either physical or digital. The former is a piece of hardware also known as the host, while the latter is a piece of software servicing other programs as clients. Other types of servers are web servers, which store and sort webpage content; DNS servers, that link domains with their corresponding IPs; and proxy servers, which connect a client network with an external system.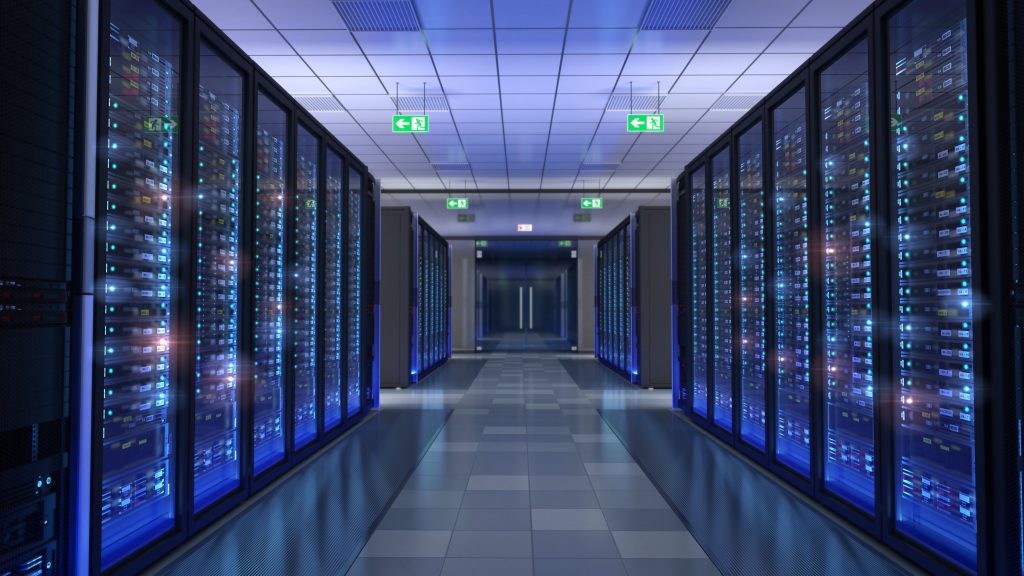 According to IDC, international shipments for servers surpassed $3.2 million during Q2 2021, a 0.1% rise from the same period in 2020, while industry earnings rose 5.6%, reaching around $20 billion.
Most of those sales were made in Asian nations, mainly China and Japan, and the biggest winners among manufacturers were Dell Technologies, HPE, Inspur Power Systems, and Lenovo. Depending on the brand and its features, a server can cost between $5,000 and $20,000, although large corporations use more expensive models.
Switches (Tariff item No. 8517.62)
A switch connects various devices or elements within a single network. In-home systems can be used for connecting computers, TVs, or printers, while companies use them to link hundreds or thousands of pieces of equipment to share information between them. Switches can vary greatly in size, from small models with four Ethernet ports and large-sized units with hundreds or thousands of inputs and more advanced tools.
There are several switch manufacturers around the world, including Easy Smart Switches, NETGEAR,  D-Link, and Edimax. Home models cost less than $100, while corporate units can cost several hundreds of dollars. In this context, the global router and switcher market is expected to grow in the 2022-2027 period – having had $3 billion in earnings in Q1 2021 alone, according to data from consultancy firm Grand View Research.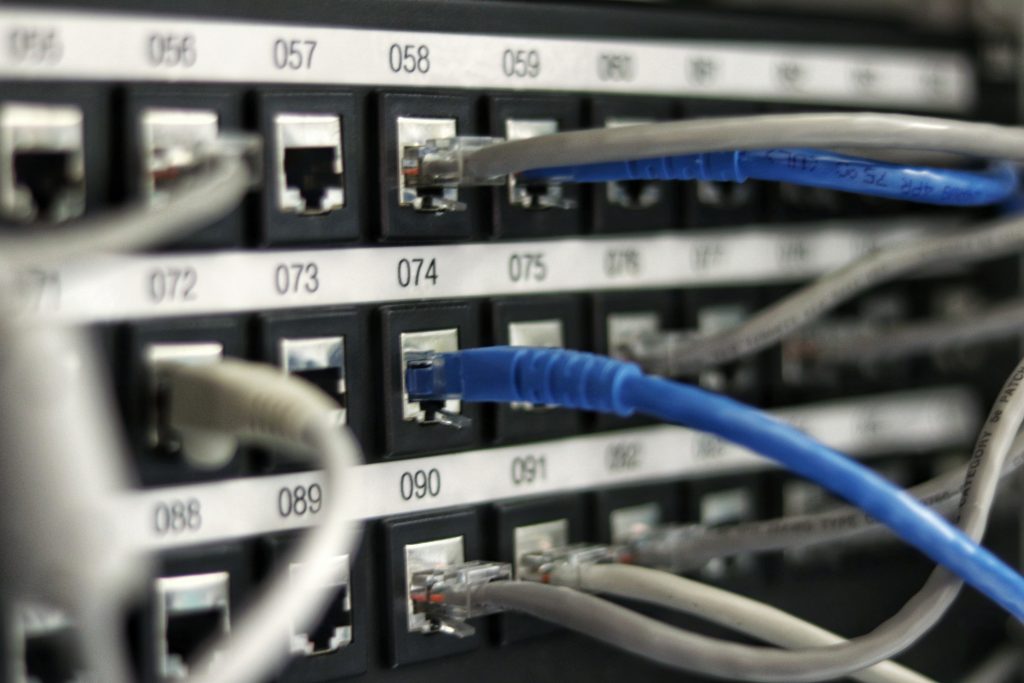 Access Points (Tariff item No. 8517.70)
Access points, also known as AP or WAP, are devices that establish wireless connections between devices by creating an external wireless network between them, either locally or through the Internet. The latter method is called WLAN and helps reduce the number of wires needed to connect devices.
The biggest global access point manufacturers are Aruba, Cisco, Extreme Networks, Ruckus, and Avaya. Costs may vary by brand and features; the cheapest models cost less than $2,000 while the most expensive models, mostly used by large corporations, can go over $10,000.
According to data from IDC, earnings from the WLAN segment increased 20.4% between 2020 and 2021, reaching a market value of $7.6 billion.
Firewall devices (Tariff item No. 8517.62)
Firewall devices protect devices and systems. To do so, they analyze connections to check for security issues or potential issues in computers, smartphones, or other similar devices. They are mostly sold as software, like computer programs, but there are also hardware versions to protect systems or shut them down in case of a threat.
There are several global hardware firewall manufacturers, including Bitdefender, Cisco, CUJO AI, Fortinet, Netgear, Palo Alto, and SonicWall. Prices range from $100 to several thousand dollars according to the number of devices that need protection and the kinds of threats they protect against. According to cybersecurity industry data, the firewall market is on track to reach $10.5 billion in value by 2025.
Network cables (Tariff item No. 8544.49)
Network cables, also known as Ethernet, connect devices to a router, mostly computers, but also other devices such as smart TVs, providing a direct connection to the Internet without using wireless networks. That connection is usually faster and more stable. 
The global network cable market is expected to reach $10 billion in value by 2030, which would mean a 4% increase in CAGR for the 2020-2030 period. The biggest manufacturers are spread around the world; one of them is China-based Shenzhen Lianxun Industries, which has 26 years of experience in the industry and exports 90% of its production to countries such as Germany, Japan, Canada, the USA, Australia, and Brazil. Another popular manufacturer is the US-based Blackbox.
Routers (Tariff item No. 8517.69)
Routers enable connecting to Wi-Fi networks. They usually connect to a modem and send the information to the devices connected to the network, forming a local area network (LAN) with each of them. When the modem receives the information from the Internet, the router helps it send that information to each device.
The global router market was estimated by international data analytics consultancy firm Allied Market Research to be worth $14.9 billion in 2020. The same report points out that by 2030 that market could reach $33.9 billion in value. Google, Netgear, TP-Link, Asus, and Linksys are among the biggest router manufacturers. Prices go from less than $100 for the most basic models to more than $1,000 for the most powerful devices.
Power cables (Tariff item No. 8544.49)
Power cables link devices with a house or an office's power supply. Japan's Hitachi, Germany-based Leoni, and US-based Southware are among the biggest manufacturers and exporters or power cables. Allied Market Research pointed out that power cable sales reached $143 billion in 2020, adding that the segment could reach $262 billion in value by 2030. 
Power distribution (Tariff item No. 8536.69)
Power distribution systems connect electrical substations with customers (homes, offices, and buildings) who use a meter to provide them with power. These systems comprise primary and secondary circuits and substations.
According to estimations from consultancy firm Marketsandmarkets, the energy distribution market is worth $3.9 billion and is expected to reach $5.7 billion by 2027 due to technological advances and the increasing digitization seen in most countries.
Aerodoc has 25 years of experience in global shipments. Its operations include managing the most used tariff items from the technology industry and products like laptops, cell phones, smart TVs, consoles, cryptocurrency mining equipment, transceivers, and hard drives.
Tariff items are very similar in every region, although they may vary slightly by country. Having professionals with expertise in each region's customs regulation and technical specifications like Aerodoc can greatly benefit companies that export or need to import those kinds of products.