A Cup of Coffee With… is a new series of conversations between our senior executives and Aerodoc's area leaders. In our first installment, Customer XP – Team Leader Jenny Burton shares her experience and explains how teamwork helps the company achieve virtually any logistics goal for its customers around the worl
Estefanía Sisatzky: Welcome, Jenny! First things first: Tell us a bit about your career in Aerodoc.
Jenny Burton: My current role is the result of many years of coordination experience and a passion for service. I started answering phones from a very young age; it was such a thrilling activity for me, and it allowed me to learn and adapt to the company's needs. Today, I feel proud of Aerodoc; it is like family. I can recall good and not-so-good times as part of my success. Moreover, back when working from home was pretty much a fantasy, Aerodoc gave me a chance to prove you can achieve work-life balance with some discipline. That allowed to live motherhood to the fullest while choosing where I wanted to live.
E.S.: How was your career path in the company and what makes Aerodoc the right place to work and generate value for customers?
J.B.: When I joined Aerodoc, in 2009, it was significantly less structured than today. It has been very interesting to live this path; how the company has been growing, reconverted and professionalized more and more, to keep up with the clients we have and to accompany them in the growth of their own business. I believe that is why my job slowly started gravitating towards coordination – I knew every cog in the machinery and even how to deploy the systems and tools we were using at the time.
E.S.: This journey that you are telling us brings a lot of value to Aerodoc. Because you know the customers and it allows you to always be one step ahead of their needs, understanding what are our strengths and capabilities and the customer's needs. Now, I ask you: What makes Aerodoc a good place to work?
J.B.: I cannot be impartial about the company, but I can tell you we have a unique human group. Each day is different, every day a new challenge emerges, and we manage to deal with it. That is always reflected in the result. From leaders that can see beyond to the people leading every action, we have built a great team which definitely sets us apart from any other logistics company.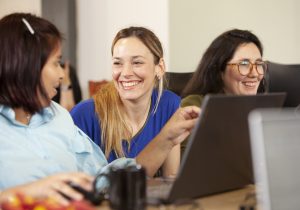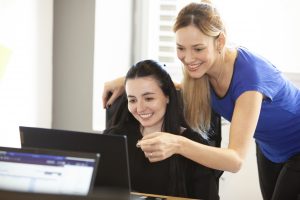 E.S.: Which are the biggest challenges facing customers in your area and what does Aerodoc do to be a part of the solution?
J.B.: What our customers need most is information about requirements, regulations, or documentation to export or import shipments. Aerodoc works hard on every single freight to prevent or solve any potential issues because our ultimate goal, in my opinion, is becoming a partner for each of our customers and share their success.
E.S.: What industries and regions do you find more dynamic in your daily work?
J.B.: A few years ago, our biggest industry was broadcasting and satellites, mainly distributing decoders and antennas. That industry has been reducing its logistics activity, so with new contacts and challenges we have specialized in foreign trade for various technologies. We operate around the world, in all five continents, with Latin America as our more active region – the most complex one, too, due to political instability and constantly changing regulations. Nevertheless, Aerodoc usually finds a solution to keep operating.
E.S.: Do you see any emerging strategic tendencies in the logistics industry?
J.B.: It is no secret that the biggest trend is having online information in real time. That has been going on for a while. Thankfully, logistics kept up and is adapting. Today you have providers that share online information in places where previously visibility was limited or not immediate, which allows us to keep up on and close operations more adequately. Moreover, governmental institutions and Customs are also digitizing their processes, allowing us to provide quicker, more accurate answers regarding those processes. This is also what we do at Aerodoc, incorporating the technological advances that happen in the different locations to improve the update to our customers.